24.08.2017 | Ausgabe 2/2018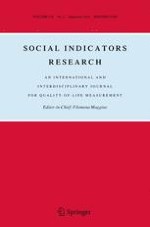 On the Output Orientation of the Benefit-of-the-Doubt-Model
Zeitschrift:
Autor:

Tom Van Puyenbroeck
Abstract
While Benefit-of-the-Doubt (BoD) models, as used in the context of composite indicator construction, seek to aggregate
outputs
only, they are formally equivalent to an
input
-
oriented
Data Envelopment Analysis (DEA) model in multiplier form. Strictly read, this introduces conceptually ambiguous results, as input adjustments have no real significance in the context at hand. At heart of this ambiguity lies a double interpretation of what is essentially a binding constraint in BoD's underlying linear-fractional program. Moreover, there is a direct, reciprocal relation between the BoD-model and an earlier output-oriented DEA model introduced by Lovell et al. (Eur J Oper Res 87:507–518,
1995
) for similar purposes. Although these models are essentially similar, I also show that there are instances (i.e. when adding additional weight restrictions) in which the results of one alternative are easier to communicate. The models surveyed in this paper are complemented with a short application on human development data for females living in Brussels municipalities.