2018 | OriginalPaper | Buchkapitel
OPC UA Communication Traffic Control for Analogue Values in an Automation Device with Embedded OPC UA Servers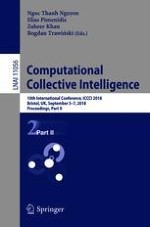 Erstes Kapitel lesen
Autoren: Olav Sande, Marcin Fojcik
Abstract
Modern distributed industrial control systems needs to transfer many different types and amounts of information between different devices. One type of information is measurements – analogue information directly from the production level. In order to achieve the technological requirements of a production system, an open standard Open Process Control – Unified Architecture (OPC UA) system was selected. An embedded automation device equipped with an OPC UA server can either transmit deadband tested analogue attributes or all of the changes of the analogue attributes to the OPC UA clients. The subscription interval, sampling interval and deadband are controlled by the OPC UA clients.
While the floating point attributes in an automation device change all the time, in real industry systems, the analogue attributes of small changes do not necessarily have to be communicated to the OPC UA clients frequently. In addition to the attribute deadband test, changes in some of the attributes can safely be blocked for a minimum amount of time after the last attribute update before a new value is transmitted to the UA clients.
Due to the nature of deadbands in attribute communication, analogue attributes should also be transmitted to the OPC UA clients at a low frequency to make sure that the client receives the correct attribute value after a set maximum time.
This paper shows an approach to OPC UA data traffic control using a Programmable Logic Controller (PLC) function block to control traffic of analogue attributes a server and its clients.