2010 | OriginalPaper | Buchkapitel
8. Open Source Software Use in City Government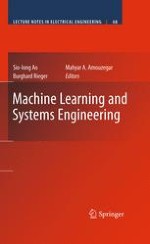 Erstes Kapitel lesen
Is Full Immersion Possible?
Autoren: David J. Ward, Eric Y. Tao
Verlag: Springer Netherlands
Abstract
The adoption of open source software (OSS) by government has been a topic of interest in recent years. National, regional, and local government are using OSS in increasing numbers, yet the adoption rate is still very low. This study considers if it is possible from an organizational perspective for small to medium-sized cities to provide services and conduct business using only OSS. We examine characteristics of municipal government that may influence the adoption of OSS for the delivery of services and to conduct city business. Three characteristics are considered to develop an understanding of city behavior with respect to OSS: capability, discipline, and cultural affinity. Each of these general characteristics contributes to the successful adoption and deployment of OSS by cities. Our goal was to determine the organizational characteristics that promote the adoption of OSS. We conducted a survey to support this study resulting in 3,316 responses representing 1,286 cities in the Unites States and Canada. We found most cities do not have the requisite characteristics to successfully adopt OSS on a comprehensive scale and most cities not currently using OSS have no future plans for OSS.