01.04.2019 | ORIGINAL PAPER | Ausgabe 4/2019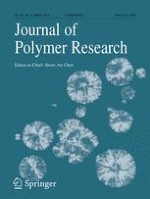 Optimization of reaction parameters for synthesis of Cyclodextrin nanosponges in controlled nanoscopic size dimensions
Zeitschrift:
Autoren:

Anandam Singireddy, Sobhita Rani Pedireddi, Selvamuthukumar Subramanian
Wichtige Hinweise
Publisher's note
Springer Nature remains neutral with regard to jurisdictional claims in published maps and institutional affiliations.
Abstract
Cyclodextrin nanosponges are hyper-cross-linked polymers obtained by reaction of hydroxyl groups present on cyclodextrins with an appropriate polyfunctional cross-linker to form solid particles with a rather spherical morphology. Convective heating method has been the most successful and popular approach since the synthesis of nanosponges was first reported. However, problems of low yields, and batch to batch variations have not been addressed. These variations are largely due to differences in experimental conditions such as reaction temperature in °C (A), reaction time in min (B) and stirring speed in rpm (C). The reaction conditions for the synthesis of nanosponges were optimized by using central composite design and response surface methodology. The optimization model predicted a yield of 88.0484% and particle size of about 265.446 nm with A, B and C levels of 105.92, 306.92 and 5000 respectively. The observed responses were in close agreement with the predicted values. The formation of nanosponges was confirmed by FTIR spectroscopy. The nanosponges prepared under optimized conditions exhibited homogeneous size distribution and spherical morphology, which was confirmed by Transmission electron microscopy. The thermal stability determined by DSC is very similar to the previous results.