01.07.2013 | Ausgabe 3/2013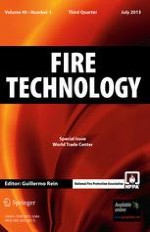 Overview of the Structural Design of World Trade Center 1, 2, and 7 Buildings
Zeitschrift:
Autoren:

Therese P. McAllister, Fahim Sadek, John L. Gross, Jason D. Averill, Richard G. Gann
Wichtige Hinweise
This is a publication of the National Institute of Standards and Technology and is not subject to copyright in the United States.
Abstract
This paper summarizes the primary structural systems that comprised World Trade Center (WTC) 1, 2, and 7, which were destroyed in the terrorist attacks of September 11, 2001. There were four major structural subsystems in the towers: the exterior walls, the core, the floor system, and the hat truss. The major structural systems within WTC 7 were the foundation, exterior moment frames, floor system, interior columns, and column transfer trusses and girders. At the time of design and construction, the WTC towers were innovative in many ways, and resulted in a tremendous increase of open-plan commercial office space in downtown Manhattan. As the first of four papers, this paper summarizes the structural and passive fire protection features of each building, and focuses on the structural systems which played a critical role in the outcome of the attacks of September 11, 2001. Three companion papers address the effects of aircraft impact damage on the WTC towers and debris damage on WTC 7, the effects of fire on the three buildings, and how these events contributed to building collapse by describing the contribution of key structural systems to the overall building behavior and collapse, such as the floor systems and hat trusses in WTC 1 and WTC 2 and the floor connections around Column 79 in WTC 7.