2020 | OriginalPaper | Buchkapitel
24. Oyster Mushroom Cultivation as an Economic and Nutritive Alternative for Rural Low-Income Women in Villapinzón (Colombia)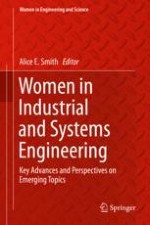 Erstes Kapitel lesen
Autoren: Natalia Vargas, Carmen Gutierrez, Silvia Restrepo, Nubia Velasco
Abstract
According to The Food and Agricultural Organization of the United Nations (Reduce rural poverty, 2018), most of the world's poor people live in rural areas where hunger and food insecurity are the main expressions of rural poverty. In an attempt to help reducing poverty, several countries throughout the world promote the cultivation of edible fungi as a means of providing nutritive alternatives and earning opportunities for people living in marginal rural areas. In rural areas in the Municipality of Villapinzón, several women develop their activities, are breadwinners but lack a job. The present project takes an interdisciplinary approach to implement the cultivation of
Pleurotus ostreatus,
develop a business plan, and establish a local company,
Orellanas de la Villa,
with a marginal group of women. Over several visits, the interdisciplinary group searched the available resources to facilitate mushroom production, taught the women a new technique to promote the community's familiarization with the fungal product, and demonstrate the nutritive properties and different ways of consuming the mushrooms. Considering a selling price that varies between US$ 3.91 and US$ 7.84/kg depending on the product presentation, the business plan showed that each woman has to produce 60 bags/household in order to earn a quarter of the Colombian minimum wage. This study aims to contribute an interdisciplinary approach to the mushroom cultivation process and to create an accessible and economic alternative to low-income rural women in order to diversify some of the local agricultural resources.