01.01.2015 | Symposium: Materials and Fuels for the Current and Advanced Nuclear Reactors II | Ausgabe 1/2015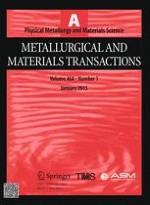 Parametric Study on the Tensile Properties of Ni-Based Alloy for a VHTR
Zeitschrift:
Autoren:

Dong-Jin Kim, Su Jin Jung, Byung Hak Mun, Sung Woo Kim, Yun Soo Lim
Wichtige Hinweise
Manuscript submitted April 4, 2013.
Abstract
A very high-temperature reactor (VHTR) has been studied among generation IV nuclear power plants owing to its many advantages such as high-electric efficiency and massive hydrogen production. The material used for the heat exchanger should sustain structural integrity for its life even though the material is exposed to a harsh environment at 1223 K (950 °C) in an impure helium coolant. Therefore, an enhancement of the material performance at high temperature gives a margin in determining the operating temperature and life time. This work is an effort to find an optimum combination of alloying elements and processing parameters to improve the material performance. The tensile property and microstructure for nickel-based alloys fabricated in a laboratory were evaluated as a function of the heat treatment, cold working, and grain boundary strengthener using a tension test at 1223 K (950 °C), scanning electron microscopy, and transmission electron microscopy. Elongation to rupture was increased by additional heat treatment and cold working, followed by additional heat treatment in the temperature range from 1293 K to 1383 K (1020 °C to 1110 °C) implying that the intergranular carbide contributes to grain boundary strengthening. The temperature at which the grain boundary is improved by carbide decoration was higher for a cold-worked specimen, which was described by the difference in carbide stability and carbide formation kinetics between no cold-worked and cold-worked specimens. Zr and Hf played a scavenging effect of harmful elements causing an increase in ductility.