01.01.2022 | Ausgabe 1/2022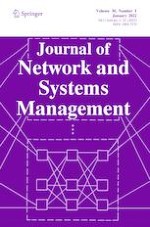 PassMon: A Technique for Password Generation and Strength Estimation
Zeitschrift:
Autoren:

Sanjay Murmu, Harsh Kasyap, Somanath Tripathy
Wichtige Hinweise
Publisher's Note
Springer Nature remains neutral with regard to jurisdictional claims in published maps and institutional affiliations.
Abstract
The password is the most prevalent and reliant mode of authentication by date. We often come across many websites with user registration pages having different password strength estimation techniques. Most of them run lightweight java-script-based rules on the client-side, while others take it to the server and evaluate. The same password is measured on different scales and is treated as invalid, weak, medium, or strong by different meters. These constraints compel users to choose weak passwords. The state-of-the-art password guessing and strength estimating techniques are trained on the publicly available leaked data sets. They are able to cope with the dictionary attacks but became prone to adversarial attacks. Creating dynamic rules for such attacks is tedious and infeasible. This paper proposes an ensemble approach with a classification and guessing strategy. We devise a bi-directional generative adversarial network based algorithm to generate personalized passwords with an improved convergence rate. It generates as many numbers of samples compared to GAN in less time. The one-class SVM is trained over the leaked and generated passwords to estimate password strength. The passwords mainly comprise the medium and weak category, and it gives better performance drawing a similarity between weak passwords. LSTM has been tuned to predict the difficulty level to crack the given test password. Based on their combined results, the password strength is determined. This paper also proposes three password design methods to create memorable and reasonably strong passwords. They are simple to design by taking user personal information and adding randomness based on functional patterns.