01.07.2011 | Ausgabe 4-5/2011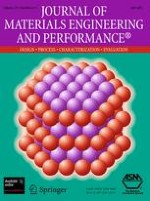 Patellar Shape-Memory Fixator for the Treatment of Comminuted Fractures of the Inferior Pole of the Patella
Zeitschrift:
Autoren:

Xin-Wei Liu, Hui-Juan Shang, Shuo-Gui Xu, Zhi-Wei Wang, Chun-Cai Zhang, Qing-Ge Fu
Wichtige Hinweise
Xin-Wei Liu and Hui-Juan Shang are co-first authors.
This article is an invited paper selected from presentations at Shape Memory and Superelastic Technologies 2010, held May 16-20, 2010, in Pacific Grove, California, and has been expanded from the original presentation.
Abstract
Comminuted and displaced fractures of the inferior pole of the patella are not easy to reduce and it is difficult to fix the fragments soundly enough to allow early movement of the knee. The purpose of this study is to evaluate the clinical effectiveness of the internal fixation technique with Patellar Shape-Memory Fixator (PSMF) in acute comminuted fractures of the inferior pole of the patella. We retrospectively studied 25 patients with comminuted fractures of the inferior pole of the patella who were treated with PSMF and followed up for a mean period of 26 months (14 to 60). All the fractures healed at a mean of 6 weeks (5 to 7). The mean grading at the final follow-up was 29.5 points (27 to 30) using the Bostman score, with no observable restriction of movement. No breakage of the PSMF or infection occurred. No delayed union, nonunion, and infection were seen. This technique preserved the length of the patella, reduced the comminuted fragments of the inferior pole and avoided long-term immobilization of the knee.