01.10.2020 | Research paper | Ausgabe 10/2020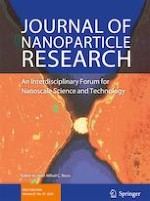 Patents of nanomaterials related with cancer treatment applications
Zeitschrift:
Autoren:

Despina A. Gkika, Nick Vordos, Michael Maragakis, Konstantinos E. Tilkeridis, Lykourgos Magafas, Athanasios C. Mitropoulos, George Z. Kyzas
Wichtige Hinweise
Publisher's note
Springer Nature remains neutral with regard to jurisdictional claims in published maps and institutional affiliations.
Abstract
This paper reviews health-related nanomaterial patents filed in the European Patent Office. Five-year patents were examined, with a focus on cancer treatment applications. The main objective of this work is to examine key patent information in order to cover trends and determine the technological subfields that are experiencing the highest growth in cancer treatment through identifying the most commonly used nanomaterials and relationships between actors. The patenting trends indicated that key players on the field include the USA, France, Germany, the UK, and China. There is an increasing emphasis on the subject of antineoplastic agents, which is the main classification group referred by 32% of the examined patents. Gold, silica, and platinum are the most frequently cited materials in cancer treatment inventions. The patent literature paints considerably different pictures of the cancer treatment field with respect to the collaborations, or lack thereof, between different actor types.