12.11.2016 | Original Article | Ausgabe 12/2018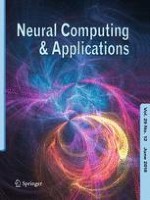 Pedestrian detection based on the privileged information
Zeitschrift:
Autoren:

Fan Meng, Zhiquan Qi, Yingjie Tian, Lingfeng Niu
Abstract
The pedestrian detection is always a challenging issue in the computer vision. Unlike the object recognition problem, the detection's speed is a critical factor. In order to accelerate detection speed while maintaining competitive accuracy, in this paper we introduce a new model: twin support vector machine based on privileged information (called TSVMPI, in this paper) (Qi et al. in Neurocomputing 129:146–152,
1
) to detect pedestrian. TSVMPI uses two nonparallel hyperplane classifiers to decide the label of an unknown sample and is superior to the standard SVM, especially in the linear kernel case, resulting in a significant advantage to deal with the special task. All experimental results demonstrate our strategy's effectiveness and show that the privileged information indeed offers a significant improvement for the pedestrian detection.