01.10.2016 | Original Contribution | Ausgabe 10/2016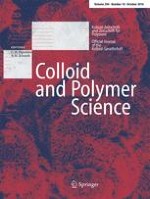 PEGylated liposomes prepared with polyborane instead of cholesterol for BNCT: characteristics and biodistribution evaluation
Zeitschrift:
Autoren:

Issei Takeuchi, Keishiro Tomoda, Koji Matsumoto, Hiromi Uchiro, Kimiko Makino
Abstract
Recently, boron neutron capture therapy (BNCT) has been focused on, which is a cancer therapy using nuclear reaction between boron and thermal neutron. To selectively destroy cancer cells, the high accumulation and selective delivery of boron-10 (
10
B) into tumor tissue are required. We have developed polyborane from 1,7-dicarba-
closo
-dodecaborane as a boron carrier. To evaluate tumor accumulation of polyborane, PEGylated liposomes were chosen as carrier. The mean volume diameters of polyborane-embedded liposomes were 50, 100, and 200 nm, respectively. They were injected into the tail vein of tumor-bearing mice. Twenty-four hours later, mice were killed and biodistribution of boron was determined using the inductively coupled plasma atomic emission spectrometry. At 24 h after injection, 50 nm bare liposome and 100 nm PEGylated liposome were found in tumor with high boron levels. Moreover, 50 nm bare liposome showed high tumor/blood ratios of boron concentration, and their usability for BNCT was suggested.