29.07.2017 | Ausgabe 3/2017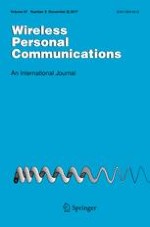 Performance Analysis for a Wireless Sensor Network of Star Topology with Random Nodes Deployment
Zeitschrift:
Autoren:

Cong Lin, Lirong Cui, David W. Coit, Min Lv
Abstract
A wireless sensor network is applied for detecting information, by nodes, then generates and transfers the packets to the clustering head for further transmission. In practice, due to the influence of environmental factors, traffic loads of nodes and barrier, a node may fail to detect the information which occurs within its sensing area. Thus, the redundant deployment is often conducted. There are some frequent questions need to be considered when deploying the WSN: (1) how many nodes are required for obtaining a confident coverage of the area; (2) how well does the WSN perform as time goes by, because it is an energy consumption technique; (3) when is the best opportunity to reallocate the nodes. To answer the above questions, we conduct this research. We use
\(k\)
-out-of-
\(n\)
model to calculate the
\(k\)
-coverage probability, which determines the minimal number of nodes that are needed to be deployed in the monitored area. We formulate the node availability and WSN availability with the assumption that the information arrival is a Poisson process. By applying the age-based replacement model, we obtain the optimal reallocation interval with lowest long run expected cost rate.