04.05.2019 | Original Research | Ausgabe 9/2019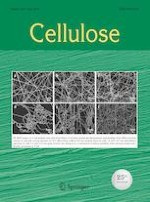 Performance comparison of chitosan–clinoptilolite nanocomposites as adsorbents for vanadium in aqueous media
Zeitschrift:
Autoren:

Samira Salehi, Mansoor Anbia
Wichtige Hinweise
Publisher's Note
Springer Nature remains neutral with regard to jurisdictional claims in published maps and institutional affiliations.
Abstract
This study aims to find a simple method for the synthesis of nanochitosan (NCT) via ionic gelation using sodium tripolyphosphate. In order to improve the adsorption properties of NCT, clinoptilolite was incorporated into its polymeric matrix and a new nano-biocomposite (NCT/Z) was obtained. The NCT/Z was modified by acid (HCl), diethylenetriamine (DETA) and thiodiethanethiol (TDET). The structural order and textural properties of the synthesized adsorbents have been studied by various methods. Batch adsorption experiments were performed to evaluate the ability of the prepared samples to removal of vanadium ions from aqueous media. The influence of factors such as the temperature and pH value of the metal ion solution, the initial concentration of vanadium ion, contact time and co-existing ions was investigated to increase our understanding about vanadium adsorption properties of synthesized materials. The Freundlich, Langmuir and Dubinin–Radushkevich equations were used to fit experimental data of the equilibrium isotherm and the isotherm constants were also determined. The adsorption rates were determined quantitatively and compared by pseudo-first and -second order kinetic models and intra-particle diffusion model. Thermodynamic studies indicated that the adsorption process of vanadium was exothermic and spontaneous. Desorption experiments were performed under alkaline and acidic conditions to investigate the reversibility of the adsorption process. The vanadium ions could be desorbed effectively by 0.5 M NaOH and the maximum adsorption capacity was not affected up to the Third cycle.