13.04.2020 | Research Article-Biological Sciences | Ausgabe 6/2020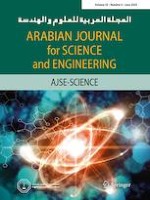 Performance of
Cladophora fracta

for Bioaccumulation of Critical Raw Materials from Mine Gallery Waters
Zeitschrift:
Autoren:

Murat Topal, Erdal Öbek, E. Işıl Arslan Topal
Abstract
We investigated the accumulation of critical raw materials (CRMs) in macroalga (green alga
Cladophora fracta)
in mine gallery water with the aim of presentation of the possibility of using the algae as a bioaccumulator of CRMs. The CRMs investigated in the present study were lanthanum (La), vanadium (V), tungsten (W), scandium (Sc), bismuth (Bi), antimony (Sb), gallium (Ga) and cobalt (Co). The highest concentrations of La, V, W, Sc, Bi, Sb, Ga and Co were determined as 3.16 ± 0.15, 22 ± 1.0, 2.0 ± 0.1, 2.4 ± 0.12, 0.21 ± 0.01, 2.47 ± 0.13, 1.4 ± 0.07 and 7.28 ± 0.35 mg/kg, respectively. Bioconcentration factor values followed the order of La > V>W > Ga > Sb > Bi > Co > Sc. Also, metal pollution index (MPI) is used in order to identify the degree of pollution of
C. fracta
. The MPI values calculated were between 1.09 and 2.2. As a result, it was determined that
C. fracta
highly accumulated the CRMs from the mine gallery water and was a good bioaccumulator in remediation technology. In this way, it is possible to minimize or eliminate the environmental risks of the materials in the gallery waters.