01.02.2017 | Research Paper | Ausgabe 2/2017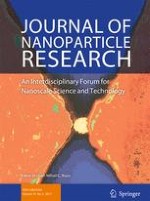 Phytotoxicity of carbon nanotubes in soybean as determined by interactions with micronutrients
Zeitschrift:
Autoren:

Olga Zaytseva, Zhengrui Wang, Günter Neumann
Abstract
Carbon nanomaterials released into the environment exert extremely variable effects on living organisms. In this study, we used soybean (
Glycine max
) to investigate early responses to seed exposure to multi-walled carbon nanotubes (MWCNTs, outer diameter 20–70 nm, inner diameter 5–10 nm, length of >2 μm). Soybean seeds were imbibed with deionised water (control) or MWCNT suspension (1000 mg L
−1
) and were analysed for MWCNT contamination using light microscopy. The seedlings vitality status was evaluated by staining with triphenyltetrazolium chloride and measurement of oxidative stress indicators in the root tissue. Micronutrient (Zn, Mn, Cu) availability in different seedling organs was assessed and the effects of antioxidants, and micronutrient supplementation was investigated. Oxidative stress induction by MWCNTs was detectable in radicle tips, coincided with MWCNTs accumulation and was reverted by external application of proline as antioxidant and micronutrients (Zn, Cu, Mn) as cofactors for various enzymes involved in oxidative stress defence. Accordingly, SOD activity increased after Zn supplementation. During germination, the MWCNT treatments reduced Zn translocation from the cotyledons to the seedling and MWCNTs exhibited adsorption potential for Zn and Cu, which may be involved in internal micronutrients immobilisation. This study demonstrates for the first time that MWCNT phytotoxicity is linked with oxidative stress-related disturbances of micronutrient homeostasis.