Erschienen in: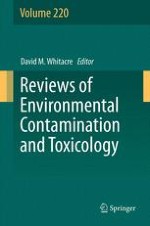 2012 | OriginalPaper | Buchkapitel
Plastics in the Marine Environment: The Dark Side of a Modern Gift
Abstract
Plastics are one of the most widely used materials in the world; they are broadly integrated into today's lifestyle and make a major contribution to almost all product areas. The typical characteristics that render them so useful relate primarily to the fact that they are both flexible and durable. These characteristics are very useful when plastics are used in everyday life. But when plastics are discarded into the environment they can persist for very long periods of time. Because of their nearly indestructible morphology and the toxins they contain, plastics can seriously affect ecosystems (UNEP 2005).