01.02.2021 | Composites & nanocomposites | Ausgabe 13/2021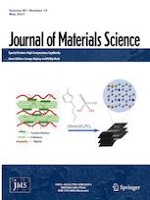 Polyacrylonitrile modified partially reduced graphene oxide composites for the extraction of Hg(II) ions from polluted water
Zeitschrift:
Autoren:

Fathi S. Awad, Khaled M. AbouZied, Ayyob M. Bakry, Weam M. Abou El-Maaty, Ahmad M. El-Wakil, M. Samy El-Shall
Wichtige Hinweise
Handling Editor: Chris Cornelius.
Supplementary Information
Publisher's Note
Springer Nature remains neutral with regard to jurisdictional claims in published maps and institutional affiliations.
Abstract
Polyacrylonitrile nanoparticles grafted on ethylene diamine functionalized partially reduced graphene oxide (PAN-PRGO) was prepared via in situ emulsion polymerization and was further modified to contain amidoxime, amdinoethylene diamine, and carboxylic groups on the surface of the graphene nanosheets via partial hydrolysis of the nitrile groups on the polymer chains of the composite using (4% NaOH, 20 min) (HPAN-PRGO). The properties and morphologies of the prepared composites were compared through FTIR, UV–Vis, Raman spectra, XRD, SEM, TEM, and XPS analysis. The results revealed that polyacrylonitrile nanoparticles were grafted on the surface of the aminated graphene oxide nanosheets via the reaction between the free amino groups of the ethylene diamine modified graphene oxide nanosheets and nitrile groups of acylonitrile (AN). The obtained HPAN-PRGO composite was evaluated for its chelating property with Hg(II) ions. The effect of initial pH, initial concentration of the Hg(II), adsorbent dose, and contact time on the extraction of Hg(II) ions using HPAN-PRGO were investigated. The adsorption experiments indicated that HPAN-PRGO exhibits higher affinity toward Hg(II). The maximum uptake capacity for the extraction of Hg(II) ions on HPAN-PRGO was 324.0 mg/g at pH 5. The HPAN-PRGO shows a 100% removal of Hg(II) at concentrations up to 50 ppm, and the adsorption is exceptionally rapid showing more than 80.0% removal within 15 min and 100.0% of qe within 1.5 h at 800 ppm concentration. The Langmuir isotherm model and pseudo-second-order kinetic model have showed good fitness with the practical data. The XPS analysis of HPAN-PRGO before and after adsorption revealed the chelation adsorption mechanism between mercury and amine, amide, amidoxime, and carboxylic groups. After six adsorption–desorption cycles, the HPAN-PRGO could retain more than 90.0% of its original adsorption capacity. These results confirmed that HPAN-PRGO has exceptional performance for the removal of Hg(II) from wastewater.
Graphical abstract
×