01.12.2015 | Research Paper | Ausgabe 12/2015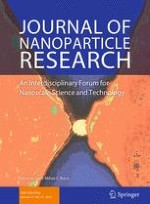 Positive dielectrophoresis used for selective trapping of nanoparticles from flue gas in a gradient field electrodes device
Zeitschrift:
Autoren:

Mihail Lungu, Adrian Neculae, Antoanetta Lungu
Abstract
This paper investigates the possibility to use positive dielectrophoresis (pDEP) for selective trapping of nanoparticle dispersed in flue gas in a vertical pDEP-based microfluidic system. The experimental gradient field electrodes device contains as main part a vertical deposition plate with parallel planar electrodes in single connection on an insulating substrate, parallel to the reference electrode—a dielectric plate with a metalized side. The performances of the device were described and analyzed by numerical simulations and experimental tests in terms of two new specific parameters, called
Retention rate
and
Filtration
, related to the trapping of nanoparticles in suspension inside the device and the consequent purification of flue gas. It is outlined, both numerically and experimentally, that the concentration of particles trapped inside the device decreases as they are moving away from the inlet zone. The experimental results also highlight the nanoparticle size distribution of the particles collected from the deposition plate, using a nanoparticle tracking analysis method, and their selective capture on the deposition plate, depending on the amplitude and shape of the applied voltage, in a good agreement with the numerical simulations results.