01.10.2016 | Research Paper | Ausgabe 10/2016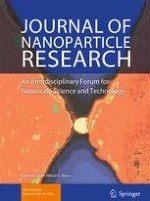 Positively charged biopolymeric nanoparticles for the inhibition of
Pseudomonas aeruginosa

biofilms
Zeitschrift:
Autoren:

Laura Chronopoulou, Enea Gino Di Domenico, Fiorentina Ascenzioni, Cleofe Palocci
Wichtige Hinweise
Laura Chronopoulou and Enea Gino Di Domenico have contributed equally to the work.
Abstract
Currently, many microbial infections have the potential to become lethal owing to the development of antimicrobial resistance by means of different mechanisms and mainly on the basis of the fact that many drugs are unable to reach therapeutic levels in the target sites. This requires the use of high doses and frequent administrations, causing adverse side effects or in some cases toxicity. The use of nanoparticle systems could help overcome such problems and increase drug efficacy. In the present study, we developed a new drug delivery system based on the use of biopolymeric nanovectors loaded with tobramycin (Tb), which is the standard antibiotic for the treatment of Cystic Fibrosis-associated
P. aeruginosa
lung infections. Tb-loaded biopolymeric nanoparticles composed by dextran sulfate (DS) and chitosan (CS) were prepared by ionotropic gelation. We optimized drug entrapment in DS/CS nanoparticles, obtaining particles of 170 nm and with a drug loading of 400 µg Tb/mg of nanoparticles. In accord with in vitro release experiments, such preparations were able to release approximately 25 % of their cargo in 60 h. In vitro, the antimicrobial efficacy of the drug delivery system on
P. aeruginosa
biofilm was tested and compared to the effects of free drug revealing that this formulation can reduce the viability of
P. aeruginosa
biofilms for 48 h with a single-dose administration.