2019 | OriginalPaper | Buchkapitel
Post-purchase Dissonance of Mobile Games Consumer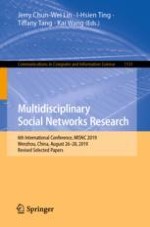 Erstes Kapitel lesen
Autoren: Shu-Chen Yang, Rui-Min Chang, Chia-Jung Hsu
Verlag: Springer Singapore
Abstract
Mobile game is the largest gaming platform nowadays. Most of mobile games adopt Freemium model selling virtual product in games as their revenue model. While research shows Freemium mobile games have an average life span of only ninety days, many players left the games soon after entering the game. One of factors that players left games is post-purchase dissonance. Post-purchase dissonance refers to a state that consumers feel regretful, frustrated or think they have made a wrong decision after the purchase. Prior research found that post-purchase dissonance will negatively influence satisfaction or lead to spread negative word-of-mouth.
In this study, we use expectation confirmation theory to examine which purchase motivation would cause greater dissonance on mobile game consumer. 18 in-game purchase motivations come from prior research and in-depth discussions with industry experts. The questionnaire is used to investigate on mobile games consumer in Taiwan.
Two-step cluster analysis was conducted and 18 in-game purchase motivations were divided into four cluster according to the level of post-purchase dissonance: Social & functional motivation, Affective value motivation, Impulsive buying motivation, and Speculative motivation. It is found that Speculative motivation and Impulsive buying motivation would cause greater post-purchase dissonance. Result of the research can help us understanding the antecedents of post-purchase dissonance on mobile games consumer and serve as a reference for game developers to design game mechanism.