01.04.2015 | Ausgabe 2/2015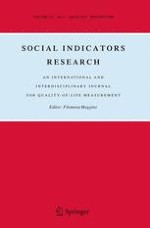 Poverty Attitudes of Singaporeans: A Question of Class, Politics, and Action?
Zeitschrift:
Autor:

Irene Y. H. Ng
Abstract
This paper discusses findings from a survey of 440 Singaporeans on their views of the definitions and causes of poverty. Overall, sentiments towards poor people were sympathetic, which might be partially due to respondents' narrow definition of poverty. Controlled for demographic characteristics, (1) poverty "sympathizers" and affiliates of opposition political parties had the most liberal views, and (2) social and health care professionals held the most similar views to poor respondents. Given current debates on poverty in Singapore, the findings suggest timeliness of more redistributive policies now. However, the differences in views by type of respondent also suggest that in advocacy efforts and policy choices, consideration of the social dynamics of poverty and attitudes is pivotal.