01.04.2011 | Original Article | Ausgabe 2/2011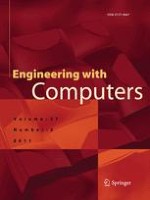 Prediction of rock fragmentation due to blasting using artificial neural network
Zeitschrift:
Autoren:

A. Bahrami, M. Monjezi, K. Goshtasbi, A. Ghazvinian
Abstract
Prediction of rock fragmentation is essential for optimizing blasting operation. Fragmentation depends on many parameters such as rock mass properties, blast geometry and explosive properties. In this paper, artificial neural network (ANN) method is implemented to develop a model to predict rock fragmentation due to blasting in an iron ore mine. In the developing of the proposed model eight parameters such as hole diameter, burden, powder factor, blastability index, etc., were incorporated. Training of the model was performed by back-propagation algorithm using 220 datasets. A four-layer ANN was found to be optimum with architecture 10-9-7-1. Sensitivity analysis revealed that the most effective parameters on rock fragmentation are blastability index (
G
), charge per delay (
J
), burden (
C
), SMR (
F
) and powder factor (
E
).