01.08.2016 | Research Paper | Ausgabe 8/2016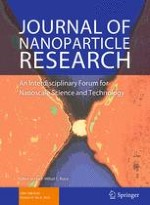 Preferential cytotoxicity of ZnO nanoparticle towards cervical cancer cells induced by ROS-mediated apoptosis and cell cycle arrest for cancer therapy
Zeitschrift:
Autoren:

Amna Sirelkhatim, Shahrom Mahmud, Azman Seeni, Noor Haida Mohd Kaus
Wichtige Hinweise
Electronic supplementary material
The online version of this article (doi:
10.​1007/​s11051-016-3531-x
) contains supplementary material, which is available to authorized users.
Abstract
The present study aimed to synthesize multifunctional ZnO-NP samples, namely ZnO-20, ZnO-40, and ZnO-80 nm, using different approaches, to be used as efficient anticancer agents. Systematic characterizations revealed their particle sizes and demonstrated nanostructures of nanorods (ZnO-80 nm) and nanogranules (ZnO-20 and ZnO-40 nm). They exhibited significant (
p
< 0.05) toxicity to HeLa cancer cells. HeLa cell viabilities at 1 mM dose reduced to 37, 32, 15 %, by ZnO-80, ZnO-40, and ZnO-20 nm, respectively, at 48 h. However, the same dose exerted different effects of 79.6, 76, and 75 % on L929 normal cells at 48 h. Measurement of reactive oxygen species (ROS) showed a considerable ROS yields on HeLa cells by all samples with a pronounced percentage (50 %) displayed by ZnO-20 nm. Moreover, ROS-mediated apoptosis induction and blocked cell cycle progression in the S, G2/M, and G0/G1 phases significantly (
p
< 0.05). Apoptosis induction was further confirmed by DNA fragmentation and Hoechst–PI costained images viewed under fluorescence microscope. Additionally, morphological changes of HeLa cells visualized under light microscope showed assortment of cell death involved shrinkage, vacuolization and apoptotic bodies' formation. Most importantly, results exposed the impact of size and morphology of ZnO samples on their toxicity to Hela cells mediated mainly by ROS production. ZnO-20 nm in disk form with its nanogranule shape and smallest particle size was the most toxic sample, followed by ZnO-40 nm and then ZnO-80 nm. An additional proposed mechanism contributed in the cell death herein was ZnO decomposition producing zinc ions (Zn
2+
) into the acidic cancer microenvironment due to the smaller sizes of ZnO-NPs. This mechanism has been adopted in the literatures as a size-dependent phenomenon. The emerged findings were suggested to provide new platforms in the development of therapeutics as selective agents to the fatal cervical cancer, and to benefit from the synergistic influence of size and nanostructure when designing anticancer agents.
Graphical Abstract
Mechanism of cell death by ZnO-NPs, displaying ROS formation and Zn
2+
release that induced apoptosis and arrested cell cycle progression. Apoptosis involved DNA fragmentation, chromatin condensation, membrane shrinkage, and formation of apoptotic bodies. The synergistic effect of ZnO-NPs size (20, 40, 80 nm) and nanostructure (nanorods, nanogranules) impacted the inhibition of HeLa cells growth and eventually death.
×