06.04.2020 | Original Research | Ausgabe 9/2020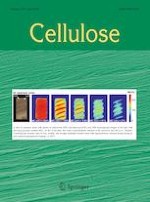 Preparation and characterisation of fire-resistant PNIPAAm/SA/AgNP thermosensitive network hydrogels and laminated cotton fabric used in firefighter protective clothing
Zeitschrift:
Autoren:

Zhicai Yu, Abhijeet Suryawanshi, Hualing He, Jinru Liu, Yongquan Li, Xuebo Lin, Zenghui Sun
Wichtige Hinweise
Publisher's Note
Springer Nature remains neutral with regard to jurisdictional claims in published maps and institutional affiliations.
Abstract
The protective clothing of firefighters requires specialised fire-resistant materials to ensure their safety. In this work, a novel fire-resistant material was prepared by laminating an interpenetrating polymer network (IPN) hydrogel on cotton fabric. The hydrogel-fabric laminates can be used as a flame-retardant material to produce firefighter protective clothing. The IPN hydrogel layer comprised poly (N-isopropylacrylamide) (PNIPAAm), sodium alginate (SA) and silver nanoparticles (Ag NPs). The chemical structures, swelling ratio, thermal properties, microstructures and tensile properties of the synthesised IPN hydrogel were investigated using Fourier transform-infrared spectroscopy (FTIR), X-ray diffraction, thermogravimetric analysis, differential scanning calorimetry, scanning electron microscopy and tensile testing, respectively. Results revealed that the water content of IPN hydrogel was approximately 2186% at 20 °C, indicating excellent ability to absorb energy as water heats up and evaporate. FTIR results showed that the PNIPAAm and SA were only physical interpenetrated within the IPN hydrogel. Moreover, compared with pure PNIPAAm, IPN hydrogel displayed better elastic and breaking strength. Vertical burning findings indicated that the hydrogel-fabric laminates did not burn when exposed to flame for 12 s, whereas natural cotton fabric was burned out. Finally, the fire-resistant hydrogel displayed excellent antibacterial activity against
Staphylococcus aureus
and
Escherichia coli
through the introduction of Ag NPs, and the antibacterial activity for both microorganisms exceeded 96%. Overall, this study provided an easy approach to producing a fire-resistant material by laminating a hydrogel and a fabric that may save lives.