2015 | OriginalPaper | Buchkapitel
28. Preparation and Characterization of Nanoencapsulated
n

-Nonadecane for Convective Heat Transfer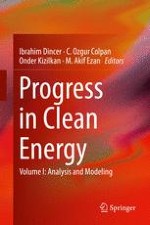 Erstes Kapitel lesen
Autoren: Semahat Barlak, Ali Karaipekli, O. Nuri Sara, Sinan Yapici
Abstract
In this study, polyurethane nanocapsules containing phase change material were synthesized by interfacial polycondensation polymerization method. Toluene-2,4-diisocyanate (TDI) and diethylenetriamine (DETA) were chosen as monomers.
n
-Nonadecane was employed as a core material. The properties of nanocapsules were characterized by DSC, FT-IR, and SEM. The results show that the nanocapsules were synthesized successfully and that the phase change temperature was about 29.6 °C, and the latent heat of fusion was about 82 Jg
−1
. The particle size was found to range from 100 to 340 nm.