28.01.2019 | Materials for life sciences | Ausgabe 9/2019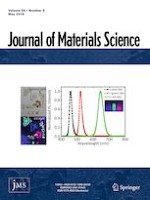 Preparation of polycarbonate/gelatine microspheres using a high-voltage electrostatic technique for enhancing the adhesion and proliferation of mesenchymal stem cells
Zeitschrift:
Autoren:

Chunxu Li, Linlong Li, Rui Ma, Zongliang Wang, Xincui Shi, Xiaoyu Yang, Yu Wang, Peibiao Zhang
Wichtige Hinweise
Electronic supplementary material
Abstract
In this study, a high-voltage electrostatic technique is introduced to prepare polycarbonate (PC) microspheres in order to design an expansion strategy for the bone marrow mesenchymal stem cells (BMMSCs). The effects of the solution concentration, temperature, nozzle specification and voltage on the sphericity, homogeneity, diameter and sedimentation velocities of the microspheres are investigated. By optimising the preparation parameters, PC microspheres with a diameter of 316.39 μm ± 14.75 μm and porous surface were prepared. The gelatine-modified PC (GEL-PC) microspheres exhibited better hydrophilicity and protein adsorption ability than PC microspheres. Enhancement of the adhesion and proliferation of the BMMSCs can be observed on GEL-PC microspheres after 7 days. Therefore, this study demonstrates that employing a dynamic culture using GEL-PC microspheres is a promising method for deriving BMMSCs.