2019 | OriginalPaper | Buchkapitel
Prevalence of Death Anxiety Among Emergency Medical Services (EMS) Staffs in Bam and Kerman Cities, IRAN. 2016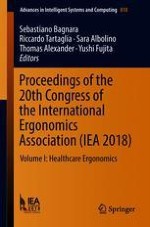 Erstes Kapitel lesen
Autoren: Akram Sadat Jafari Roodbandi, Vafa Feyzi, Farzaneh Akbari, Zeinab Rasouli Kahaki, Azar Asadabadi, Nilofar Azadbakht
Abstract
Introduction:
Death Anxiety includes the prediction of death or the fear of the death and death process in person or important individuals in a person's life, which can have a detrimental effect on the quality of life of individuals. Death anxiety has a high prevalence in some occupations such as EMS staff, due to occupational exposure to injured patients and dying patients. The purpose of this study was to determine the prevalence of death anxiety in EMS staff in Bam and Kerman covered by university of medical sciences hospitals.
Methods:
This cross-sectional study was conducted in 2016. Sampling method was census in Bam and Kerman cities. Data were collected using Templar death anxiety scale (DAS, 1970). DAS is a tool that determines the attitude of the subjects about death. This scale is a self-report questionnaire consisting of 15 questions with yes/no choice answer. A higher score indicates higher death anxiety. SPSS software was used for statistical analysis with a significance level of 0.05.
Result:
242 people participated in this study that 83.1% (n = 201) were male and 70.2% (n = 170) were married. Mean of age and job experience were 31.5 ± 6.32 and 7.2 ± 4.91 respectively. T-test showed that increasing age leads to a decrease in death anxiety (P-value = 0.003) death anxiety had significant relationship with experience of presence in earthquake zone and death of first-degree family member and death of friends and neighbors in Bam earthquake in 2003.
Conclusion:
Encounter in major natural disasters such as earthquakes probably causes changes in concepts related to death and death anxiety in EMS staff. Therefore, further studies are recommended.