2010 | OriginalPaper | Buchkapitel
9. Private-Sector Participation in Water and Sanitation Services: The Answer to Public Sector Failures?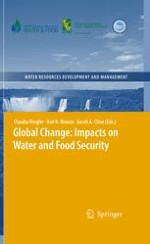 Erstes Kapitel lesen
Autor: José Esteban Castro
Verlag: Springer Berlin Heidelberg
Jetzt einloggen
Abstract
This chapter explores the experience of private-sector participation (PSP) in the provision of water and sanitation services since the late 1980s. In particular, it examines the various justifications for PSP, including that PSP would be inherently more efficient than public water utilities, contribute to reduce the public sector's deficit by providing fresh private investment, help to extend coverage of services to the poor, and improve social equity. The chapter finds that these claims are not supported by the evidence emerging from cases in Africa, Europe, and Latin America where PSP was strongly promoted. Not only have the promises of overall improvements in efficiency, fresh private investment, public sector relief, and extended service to the poor not materialized, but there are also good reasons to link the expansion of PSP with rising levels of social inequality and the weakening of democratic governance and substantive citizenship in the management of water and water services. The chapter also argues that achieving the Millennium Development Goals will require a radical change in policy options and a stronger commitment from OECD governments, international financial institutions, donors, and other key actors to strengthen public utilities, in particular at the regional and municipal level.