2018 | OriginalPaper | Buchkapitel
Promotion and Evaluation of the Creative Industry in Inclusive Urban-Ecology Strategies. The Turin Case Study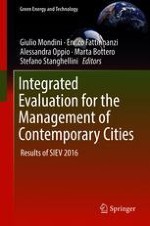 Erstes Kapitel lesen
Autor: Rossella Maspoli
Abstract
After the third industrial age, knowledge sharing into creative practices has emerged—in line with the concept of creative city expressed by C. Landry in the late 1990s—as a significant option for re-development. A changing vision towards new economic models of activities fostering creativity and social inclusion has emerged in recent studies, from the suburbs of European cities as well as those of Third World countries. Therefore, the first reference to the Encyclical Letter Laudato Sì regards the concept of "cultural ecology" and attention to the patrimony, such as "a part of the shared identity of each place and a foundation upon which to build a habitable city" (§ 143) together with the concept of "economic ecology", such as "a humanism capable of bringing together the different fields of knowledge, including economics, in the service of a more integral and integrating vision" (§ 141). Furthermore, the creative city relates to the potential of shared human and organizational resources in critical neighborhoods, which can be promoted and supported by forms of public-private partnership. The paper analyzes the potential evolution of a shared economy through the idea of the creative industry, conducted on the local community level, and describes the feasibility analysis and creative experimentation conducted in the city of Turin. It compares the case study and a range of international interventions aimed at fostering inclusive processes, in reference to:
Cultural mapping of public space, in relation to perception and social interaction aspects;

Creative and social activities of co-design and self-construction to improve the inclusive use of outdoor public spaces in the suburbs;

Training and experimentation activities providing an introduction to the creative industry, through independent production and informal economy centers.
Finally, the scenario concerns new forms of convergence among professional figures involved in social innovation.