2018 | OriginalPaper | Buchkapitel
Prosopis juliflora

—A Potential Problematic Weed for Lignocellulosic Ethanol Production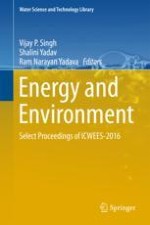 Erstes Kapitel lesen
Autoren: Vijayakumar Palled, M. Anantachar, M. Veerangouda, K. V. Prakash, C. T. Ramachandra, Nagaraj M. Naik, R. V. Beladadhi, K. Manjunatha, Beerge Ramesh
Verlag: Springer Singapore
Abstract
Lignocellulose-to-ethanol conversion is a promising technology to supplement starch based ethanol production.
Prosopis juliflora
, a problematic weed has been recently suggested as one of the alternative lignocellulosic biomass materials for cellulosic ethanol production. Sodium hydroxide (NaOH) pretreatment performed at 100, 120 and 140 °C in an autoclave at 15 psi, with combination of residence times (15, 30, and 60 min) and NaOH concentrations (1, 2 and 3%) indicated that almost 51% of solids were dissolved at 140 °C after 60 min pretreatment with 3% NaOH concentration. The corresponding maximum lignin reductions of 48.39, 67.01 and 74.79% were obtained at 100, 120 and 140 °C respectively for 1 h, 3.0% NaOH concentrations. Hydrolysis was carried out with CTec2
®
Cellulase enzyme at different loading levels (0, 15 and 30%) and the results showed that the maximum rate of saccharification (26.07 mg/g/h) was attained at 12 h for sample pretreated at 120 °C, 60 min, 2% NaOH loaded with 30% enzyme with a total maximum sugar yield of 583.9 mg/g and the carbohydrate conversion of 90.86%. Batch fermentations of enzymatic hydrolyzates carried out with 5 g/l
Saccharomyces cerevisiae
at 30 °C indicated that fermentation of 46.71 g sugar/l sample resulted in maximum ethanol of 21.84 g/l with a productivity of 0.91 g/l/h and an ethanol yield of 0.27 g/g dry biomass.