17.10.2016 | Original Paper | Ausgabe 4/2018 Open Access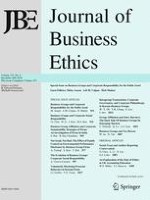 Public Professional Accountability: A Conditional Approach
Zeitschrift:
Autoren:

Dirk Vriens, Ed Vosselman, Claudia Groß
Abstract
In the past decades, profession(al)s have increasingly been called to account. Several authors have reported that this increased public professional accountability, in the form of showing that professional conduct meets predefined standards or rules, has had severe negative consequences for professionals, their clients and society, and call for 'intelligent' forms of accountability; forms of accountability that may inform a wider public about professional conduct but do not harm it. In this paper, we propose a form of 'intelligent' public professional accountability. Taking Freidson's (Professionalism. The third logic, Polity Press, Cambridge,
2001
) notion of institutional ethics as a point of departure, we develop a form of accountability that seeks to account for the
conditions
required for professional conduct. The paper first discusses the current 'dilemma of professional accountability,' describes 'ideal-type professional conduct' and goes into the conditions it requires. Next, it shows what accounting for these conditions entails and that this form of accountability fits the criteria for intelligent accountability, as set by O'Neill (in: Morris and Vines (eds.) Capital failure: rebuilding trust in financial services, Oxford University Press, Oxford,
2014
).