31.03.2020 | Original Research | Ausgabe 9/2020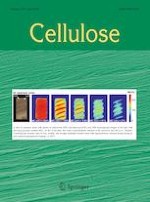 Pyrolysis of cellulose with co-feeding of formic or acetic acid
Zeitschrift:
Autoren:

Zhanming Zhang, Chenting Zhang, Lijun Zhang, Chao Li, Shu Zhang, Qing Liu, Yi Wang, Mortaza Gholizadeh, Xun Hu
Wichtige Hinweise
Electronic supplementary material
Publisher's Note
Springer Nature remains neutral with regard to jurisdictional claims in published maps and institutional affiliations.
Abstract
Reaction atmosphere is one of the principle reaction parameters affecting the pyrolysis of biomass. At elevated temperatures, in addition to gases, organics are also regarded as part of the reaction atmosphere. In this study, the impacts of the co-feeding of formic acid or acetic acid on the pyrolysis behaviour of cellulose were investigated at 400 and 600 °C, respectively. The results showed that the co-feeding of the acids significantly affected properties of both the resulting bio-oil and biochar. Co-feeding of acetic acid remarkably promoted formation of heavier organics with π-conjugated structures, while the presence of formic acid suppressed their evolution, especially at the lower pyrolysis temperature of 400 °C. The co-feeding of the carboxylic acids increased the yields of biochar. Furthermore, the co-feeding of formic acid or acetic acid also affected the elemental composition, the defective structure, the crystallinity and the thermal stabilities of the resulting biochar at varied pyrolysis temperature in the distinct ways. The carboxylic acids or their derivatives interfered with the formation of the volatiles or reacted directly with the organic components on surface of biochar, which substantially modified the physiochemical properties of the biochar.
Graphic abstract
×