2016 | OriginalPaper | Buchkapitel Open Access
19. Quantifying the Potential of Industrial Symbiosis: The LOCIMAP Project, with Applications in the Humber Region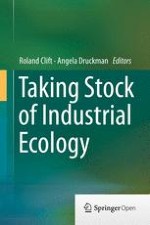 Autoren: Malcolm Bailey, Andrew Gadd
Abstract
The Humber region, in North East England, is a major hub of industrial activity and trade. It has seen applications of industrial symbiosis for many years, initially centred on 'top-down' infrastructure projects with large capital investment but subsequently following a 'bottom-up' approach engaging industries in the area. Reductions in GHG emissions and waste generation have already been impressive. The possibilities for further savings, recognising the European Union's aspirations for deep GHG cuts and the objectives of the A.SPIRE partnership involving 114 stakeholders from the process industries in Europe, have been explored in the LOCIMAP (low-carbon industrial manufacturing parks) project, which involved partners from across Europe. Industrial symbiosis has been central in the plans for LOCIMAP from the outset. Studies conducted for LOCIMAP have revealed that more substantial savings require industrial symbiosis to be designed in, rather than developed once facilities exist. Major further savings depend on co-location of activities in eco-industrial parks to enable systematic process integration, but following this approach raises further questions, including:
How can such systems be engineered without compromising safety?

What are the implications for system resilience?

How does close integration affect operations such as maintenance?
The project has shown that we have the engineering ability to achieve deep reductions in energy use and GHG emissions provided industries can be located in eco-industrial parks with interactions designed according to thermodynamic principles. Barriers to realising this concept, to achieve a new industrial revolution, include an economic and fiscal system which means that design for optimal economic performance leads to different outcomes from designing for optimal environmental performance.