2015 | OriginalPaper | Buchkapitel
7. Quinoa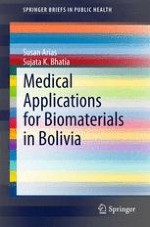 Erstes Kapitel lesen
Autoren: Susan Arias, Sujata K. Bhatia
Abstract
Quinoa is a nutrient-rich crop that originated in the Andean communities many years ago. It is a source of antioxidants, flavonoids, anti-inflammatory compounds, essential amino acids, vitamins, trace elements, and other nutrients (The World's Healthiest Foods in Quinoa,
2014
). The United Nations has recognized quinoa's value in the alleviation of world hunger and malnutrition. Expansion of quinoa production and demand may also help improve the economic prospects of the small farmers who grow it (Food and Agricultural Organization of the United Nations in Faostat,
2013
). Studies have supported quinoa's ability to reduce the risk of various diseases such as diabetes and other cardiovascular conditions (Farinazzi-Machado et al. in Food Sci Technol (Campinas) 32(2):239–244,
2012
); Parkinson's, Huntington's, and other neurodegenerative disorders (Sian et al. in Annals Neurol 36(3):348–355,
1994
); cancers (Estrela et al. in Crit Rev Clin Lab Sci 43(2):143–181,
2006
); pulmonary diseases (van der Toorn et al. in Am J Physiol-Lung Cell Mol Physiol 293(5):L1156–L1162,
2007
); and potentially many other health risks.