2017 | OriginalPaper | Buchkapitel
10. Real-Time Programmable Closed-Loop Stimulation/Recording Platforms for Deep Brain Study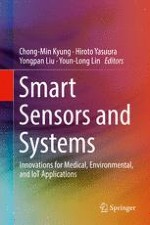 Erstes Kapitel lesen
Autoren: Hung-Chih Chiu, Hsi-Pin Ma
Abstract
Biomedical systems have expanded markedly in recent years, spreading into many areas of human life. Rapid advances in biological science have led to the creation of novel electrical circuits and signal processing methods and the development of tools for diagnosing and treating human diseases. Many biomedical engineering researchers have developed novel tools designed to tackle specific medical conditions.
The instruments used represent an interface between biology and electronics. These interfaces enable biological phenomena to be quantified and characterized, thus allowing the biological processes underlying them to be elucidated. A typical interface comprises a sensor or electrode for detecting some biological parameter, the signals from which are then amplified and converted into a digital form. These digital data can be processed by hardware or transferred to a personal computer for closed-loop control, long-term storage, and more precise signal processing. The guidelines for such signal processing algorithms require low complexity, short latency, high sensitivity, and accurate characterization. Microprocessors are used to make the design of an electronic algorithm flexible and adaptable. Depending on the requirements of a specific application, the data can be transferred through wired or wireless links. Communication can be achieved using widely available and clearly defined technical specifications.
This chapter discusses the main hardware and software components used in closed-loop deep brain stimulation systems and describes the evaluation procedures that are used to ensure that the system performs as specified. Even when the system parameters can change with the physiological characteristics, a closed-loop control system can accurately extract the signals of interest.