2017 | OriginalPaper | Buchkapitel
13. Recent Advances in Green Sustainable Nanocellulosic Fiber: An Overview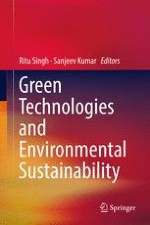 Erstes Kapitel lesen
Autoren: Disha Mishra, Karuna Shanker, Puja Khare
Abstract
The current scenario of economic and social aspects led to the development of smart and new biomaterials. Sustainable bio nano approaches are focusing on environmentally friendly biomaterials from renewable resources. The renewable bio nano materials are often produced directly from natural or recycled products. The natural products are biodegradable and mostly consist of cellulose, chitosan, starch, collagen, soy protein, and casein. The cellulose is a grade one biomaterial with appealing features including biocompatibility and biodegradability. These renewable materials play an important role in reducing global warming by preventing the release of carbon dioxide to the atmosphere. The cellulose microfibrils are made up of a linear chain of nanofibrils of amorphous and crystalline character. Natural cellulose represents the cellulose I type polymorph which is thermodynamically metastable. The isolation of nanocellulose from the cellulose involves several methods. Nanocellulose possesses unique propensities such as high surface area-to-volume ratio, young modulus, high tensile strength, and coefficient of thermal expansion. Nanocellulose is mainly of two types, nanofiber and nanocrystals. Nanocellulose could be altered in long fibers, suspension, and film through various processes and modifications.
The extraction of nanocellulose involves multistage processing with vigorous chemical and mechanical treatment. Chemical methods involve alkali pretreatment combined with acid hydrolysis, ultrasonication, enzymatic hydrolysis, high pressure homogenization, cryocrusing, TEMPO-mediated oxidation, and so on. The choice of selected method strongly influences the aspect ratio, surface features, and mechanical stiffness. Recently most cellulosic material has been involved in fabrication into a biopolymer composite system but cellulose's intrinsic hydrophilic character of the original surface features hampers the interfacial interaction with other hydrophobic polymeric structures. Therefore the modification of the surface introduces new functionalities into the cellulosic chain to convert it into active nanocellulose. The surface can be modified via two approaches: (i) physical interaction between cellulose and other macromolecules through adsorption on the surface, and (ii) alteration in the chemical bonding between cellulose and other chemical agents. A high surface area and the presence of an hydroxyl group provide a classic condition for surface mediation. TEMPO-mediated oxidation, amination, silylation, acetylation, oxidation, esterification, surfactant, or polymer grafting are the methods most often applied for surface modification of nanocellulose.
Apart from this current physical treatment, surface fibrillation, electric discharge (corona, cold plasma), irradiation, ultrasonic, electric currents, and the like have been applied to create a modified surface. Thus the use of modified reinforced biopolymer fibers instead of traditional fibers provides several advantages in different sectors including pharmaceuticals, paper, biomedicine, and the development of other novel smart materials. The presence of exceptional mechanical properties, surface groups, and biological properties makes it a suitable material for tissue scaffolds, drug delivery agents, and enzyme and protein immobilizing material. In addition to this, in the development of aerogel, biofoam, nanofiber, and additives for new devices or material, nanocellulose plays an important role. The application of nanocellulose in different sectors needs the proper assessment of biodegradability, toxicological profiling, and biocompatibility. Development of a new research platform for the creation of various supramolecular structures and engineered biobased material by the utilization of nanocellulose is the need of the hour. The economic and scientific points of view suggest that nanocellulose is a promising reinforcing green sustainable biomaterial that might be helpful in creating revolutionary changes in current technology and helping in advancement in various sectors.