28.02.2018 | Original Paper | Ausgabe 4/2018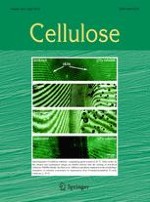 Recombinant family 3 carbohydrate-binding module as a new additive for enhanced enzymatic saccharification of whole slurry from autohydrolyzed
Eucalyptus globulus

wood
Zeitschrift:
Autoren:

Carla Oliveira, Aloia Romaní, Daniel Gomes, Joana T. Cunha, Francisco M. Gama, Lucília Domingues
Abstract
By-products resulting from lignocellulosics pretreatment affect the digestibility of resulting whole slurries, but this can be minimized by additives supplementation. In this work, a family 3 carbohydrate-binding module (CBM3), recombinantly produced from
Escherichia coli
, was used as additive in the enzymatic hydrolysis of the whole slurry from autohydrolyzed
Eucalyptus globulus
wood (EGW). At the higher dosage used (30 mg/g
solids
), CBM3 led to an increase in glucose yield from 75 to 89%. A similar result was obtained for bovine serum albumin (BSA) (11% increase), which has a well-documented additive effect. CBM3 had no effect on the non-productive binding of enzymes, since it could not bind to EGW lignin, while it rapidly bound to cellulose, as shown by fluorescence microscopy. CBM3 is a valid additive for enhanced lignocellulosic saccharification and a valuable alternative to costly additives (e.g. polyethylene glycol) as it can be affordably produced from heterologous bacterium, thus contributing to more cost-efficient biomass valorization bioprocesses.