24.09.2014 | Ausgabe 4/2016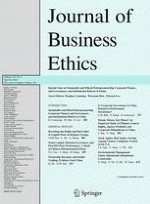 Regulatory Sanctions on Independent Directors and Their Consequences to the Director Labor Market: Evidence from China
Zeitschrift:
Autoren:

Michael Firth, Sonia Wong, Qingquan Xin, Ho Yin Yick
Abstract
We investigate the regulatory sanctions imposed on independent directors for their firms' financial frauds in China. These regulatory sanctions are
prima
-
facie
evidence of significant lapses in business ethics. During the period 2003–2010, 302-person-time independent directors were penalized by the regulator (the China Securities Regulatory Commission—the CSRC), and the two stock exchanges. We find that the independent directors with accounting experiences are more likely to be penalized by the CSRC, though they do not suffer more severe penalties than do the other sanctioned independent directors. We also find that independent directors suffer less severe penalties than do the insider directors. These results are consistent with the hypothesis that the sanctions on independent directors are tied to their assumed ethical and legal responsibilities. Following a regulatory sanction, penalized independent directors experience a significant decline in the number of other board seats held. However, they can gain board seats in better quality firms. We find that interlocked firms that share penalized independent directors with the fraud firm do not suffer from a valuation decline. Overall, our results suggest that regulatory sanctions have not triggered further sanctions on the penalized directors in the labor market but they have, instead, created a disincentive for these directors to serve on the company boards of high-risk firms.