23.07.2018 | Ausgabe 3/2018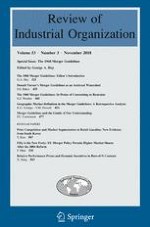 Relative Performance Prizes and Dynamic Incentives in Best-of-N Contests
Zeitschrift:
Autor:

Xiandeng Jiang
Wichtige Hinweise
I am grateful to the editor in charge, Lawrence White, and two anonymous reviewers for their insightful comments and constructive suggestions, which significantly improved the quality of the paper. I thank Evan Anderson, Qiang Fu, Jeremy Groves, Mohammad Mirhosseini, Zilong Liu, Jingfeng Lu, Maria Ponomareva, and participants in the 15th international meeting of the Association for Public Economic Theory for helpful comments and suggestions. I acknowledge financial support from the Fundamental Research Funds for the Central Universities (JBK1801025). All errors remain mine.
Abstract
This paper introduces a
relative performance prize scheme
to best-of-N contests. I develop a theoretical model of the best-of-N contest with intermediate prizes that are distributed based on the players' relative performance. The model predicts that a
relative performance prize scheme
both increases the players' level of effort in certain conditions and decreases the performance differential between the winner and the loser in the contest. Empirically, I investigate these theoretical predictions by employing a natural experiment in the group-stage matches of the FIVB (Fédération Internationale de Volleyball) World League and the FIVB World Grand Prix. The results indicate that the introduction of a
relative performance prize scheme
induces contest participants to intensify their efforts in certain conditions. However, this prize scheme may ultimately result in teams playing fewer sets in matches.