01.08.2013 | Ausgabe 4/2013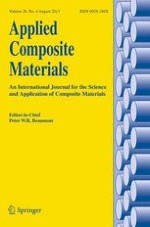 Reliability Estimation of the Pultrusion Process Using the First-Order Reliability Method (FORM)
Zeitschrift:
Autoren:

Ismet Baran, Cem C. Tutum, Jesper H. Hattel
Abstract
In the present study the reliability estimation of the pultrusion process of a flat plate is analyzed by using the first order reliability method (FORM). The implementation of the numerical process model is validated by comparing the deterministic temperature and cure degree profiles with corresponding analyses in the literature. The centerline degree of cure at the exit (CDOCE) being less than a critical value and the maximum composite temperature (
T
max
) during the process being greater than a critical temperature are selected as the limit state functions (LSFs) for the FORM. The cumulative distribution functions of the CDOCE and
T
max
as well as the correlation coefficients are obtained by using the FORM and the results are compared with corresponding Monte-Carlo simulations (MCS). According to the results obtained from the FORM, an increase in the pulling speed yields an increase in the probability of
T
max
being greater than the resin degradation temperature. A similar trend is also seen for the probability of the CDOCE being less than 0.8.