01.09.2014 | Original | Ausgabe 5/2014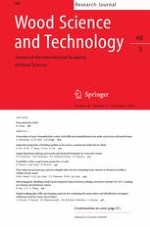 Response surface methodology approach for methyl orange dye removal using optimized
Acacia mangium

wood activated carbon
Zeitschrift:
Autoren:

Mohammed Danish, Rokiah Hashim, M. N. Mohamad Ibrahim, Othman Sulaiman
Abstract
The existing approach of response surface methodology was extended to study the adsorption of methyl orange dye on optimized
Acacia mangium
wood-based activated carbon with a Brunauer, Emmett and Teller surface area of 1,767 m
2
/g. The experiments were carried out in a batch system, and the optimal condition was determined by means of the face-centered central composite design of response surface methodology. The effect of activated carbon dose, temperature and contact time on the adsorption capacity and percentage removal of methyl orange dye molecules were optimized. The experimental results indicated that the optimal conditions for the maximum adsorption capacity were 0.515 g/L, 55.0 °C and 24 h for adsorbent dose, temperature and contact time, respectively. Under these conditions, the maximum adsorption capacity and percentage removal were found to be 181 mg/g and 90.5 %, respectively. At optimized conditions of methyl orange dye removal, studies of the kinetic and thermodynamic behavior of adsorption revealed that it followed the pseudo-second-order rate model and was spontaneously endothermic in nature.