01.12.2020 | Review | Ausgabe 1/2020 Open Access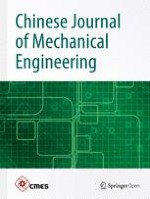 Review and Analysis of Key Techniques in Marine Sediment Sampling
Zeitschrift:
Autoren:

Shudong He, Youduo Peng, Yongping Jin, Buyan Wan, Guangping Liu
1

Introduction

Deep-sea sediment is of great importance for understanding changes in the Earth's environment, predicting future environmental and climate changes, exploiting and utilizing new energy sources on the seabed, and studying the extreme microbial diversity of oceans and biological genetic resources [

1

]. However, due to the existence of water layers, the knowledge and utilization of marine resources are greatly restricted [

2

]. To overcome this restriction, deep-sea sediment samplers have emerged. Since the first sampling of deep-sea sediment by humans in 1872, deep-sea sediment samplers have become indispensable technical equipment for seabed resource exploration, marine geological surveys, and marine scientific investigations [

3

–

5

], and have been valued and applied by the world's maritime powers. Many scientific research findings have been applied to actual marine survey projects, and considerable economic and social benefits have been achieved, highlighting the scientific value of deep-sea sediment samplers [

6

,

7

].

However, as people pay more attention to the ocean and sampling requirements, deep-sea sampling also faces many problems. For example, interactions between the sampler and sediment cause the original layer of the sediment to bend, deform, and compress, thereby destroying the integrity of the sample information [

8

]. Sampling in a high-pressure, low-temperature water environment will also cause changes in the pressure and temperature of the sample, leading to gas phase dissolution, component loss, decomposition of organic matter, death of barophilic microorganisms, changes of chemical gradients, changes of oxidation states of variable ions, etc. [

9

,

10

]. Therefore, identifying how to provide the most primitive sediment samples for human activities and scientific research has remained the focus of research worldwide.

The parts of this paper are organized as follows. Section

2

addresses typical samplers used worldwide. Section

3

summarizes existing samplers in the context of the key techniques of sealing, pressure and temperature-retaining, and reducing or eliminating disturbances and pressure drop transfers, providing reference for the optimized design of samplers and development of key sampling techniques. In Section

4

, the shortcomings of the key techniques for deep-sea sediment sampling are identified, and future development prospects are proposed.
2

Application of Deep-Sea Sediment Sampler

Currently, deep-sea sediment samplers mainly include the following devices: the pressure core barrel (PCB) [

11

] (Figure

1

) adopted by the Deep Sea Drilling Project, advanced piston corer (APC) [

12

] and pressure core sampler (PCS) [

13

] (Figure

2

) adopted by the Ocean Drilling Program, Fugro pressure corer (FPC) (Figure

3

) and rotary corer (HRC) (Figure

4

) used in hydrate auto-clave coring equipment (HYACE) [

14

,

15

], pressure temperature core sampler (PTCS) [

16

] and hybrid PCS [

17

] (Figure

5

) developed by the Japan Agency for Marine-Earth Science and Technology, multiple autoclave corer (MAC) and dynamic autoclave piston corer(DAPC) designed by the German Ministry of Education and Research [

18

], high pressure temperature coring system (HPTC) developed by the Gulf of Mexico Joint Industry Project [

19

], and MeBo Druckkern Probennehmer (MDP) [

20

] developed by the MeBo German Ministry of Education and Research. Detailed descriptions of the samplers mentioned above have been provided in many documents, and thus will not be repeated here [

21

] (Table

1

).
Table 1
Key techniques for sampling deep sea sediments
Samplers

Performances parameters

Sealing techniques

Pressure-retaining techniques

Temperature-retaining techniques

Low disturbance techniques

No pressure-drop transfer technique (Yes/No)

Core length (m)

Core diameter (mm)

working pressure (MPa)

DSDP-PCB

6

57.8

35

Steel-on-steel and valve

PRT

N/A

DLTS,STST

No

ODP-PCS

1

42

70

Steel-on-steel and valve

PRT

N/A

DLTS, Gap between the DLTS

Yes

FPC

1

58

25

Piston and flap

PRT

PTRT

DLTS, Piston structure

No

HRC

1

50

25

Piston and flap

PRT

PTRT

DLTS, Piston structure

No

PTCS

3

66

30

Steel-on-steel and valve

PRT

ATRT

DLTS, STST

No

Hybrid PCS

3.5

51

35

Steel-on-steel and valve

PRT

PTRT

DLTS, STST

No

MAC

0.55

100

14

Piston and flap

PPRT

PTRT

Piston structure, Special cutter, Core catcher

No

DAPC

2.5

84

20

Piston and ball valve

PPRT

PTRT

Piston structure, Special cutter, Core catcher

No

HPTC

3.5

54

35

Double ball valve

PRT

PTRT

Special cutter, Rotary sampling, Core catcher

No

MDP

1.3

45

20

Steel-on-steel and flap

PRT

N/A

Special cutter, Core catcher

No

TRC

0.5

48.5

60

Double ball valve

PPRT

N/A

DLTS, Diamond drilling tool

No

PIC

12

65

30

Piston and flap

PPRT

N/A

Special cutter

No

MHPIC

0.29

69

70

Steel-on-steel and flap

PPRT

PTRT

Special cutter

No

HPTP

11.2

104

30

Steel-on-steel and flap

PPRT

PTRT

DLTS, BHA

No

PRMSC

0.073

300

60

Double ball valve

APRT

PTRT

Piston structure, Special cutter

No

HBFC

0.052

100

30

Double ball valve

PRT

PTRT

DLTS, BHA

No

IVBP

N/A

N/A

N/A

Ice seal

PRT

ATRT

DLTS, BHA

No
×
×
×
×
×
The research on deep-sea sediment samplers in China started relatively late (in the 1980s), and the related research also lagged behind developed countries, such as the United States, Japan, and Germany. In recent years, with the increasing tension regarding global energy and great importance attached to the exploitation of marine resources, China has also intensified its research on deep-sea sediment exploration [
22
]. In 2007, China officially launched a national high-tech R&D program (863 Program) for managing research in the marine technology field. Two key projects were included in the program: one concerned a technique for designing pressure-and temperature-retaining samplers and treating the collected samples, and the other was a natural gas hydrate coring technique [
23
,
24
]. In 2016, China officially launched research on key projects of the national R&D program, including "Deep-Sea Key Technologies and Equipment" [
25
–
27
].
2.1

Non-pressure Insulation Corer

In 2016, Lu et al. from the National Deep Sea Center proposed a motor-driven sampler comprising cobalt-rich crust core samplers mounted on a"Jiao Long" manned submersible [

28

,

29

]. The sampler was mainly comprised of a battery, control system cabin, start-stop trigger magnet, deep-sea motor and flexible transmission shaft, gearbox, core drilling tool, and clamp handle. After the sampler reached a designated position in a cobalt-rich crust mine area, the submarine operator manipulated the mechanical arms to position the sampler and drill for samples. The power source of the sampler was the deep-sea battery, as combined with the deep-sea motor. The power of the battery was 400 W. The maximum working water depth was 4000 m, and the collected seabed cobalt-rich crust samples reached up to 100 mm in length and 16 mm in diameter. The rock stratum hardness value was greater than or equal to six. After the drilling test, the sampler was mounted on the "Jiao Long" manned submersible; two submersible sampling operations were conducted during the 37th China Ocean voyage. The drilling lasted approximately 20 min each time and several rock core samples were obtained, meeting the requirements for deep-sea applications. The sampler was designed to collect cobalt-crusted hard rock samples, and thus did not apply any techniques for pressure and temperature-retention.

In 2003, a research team at Hunan University of Science and Technology led by Professor Wan Buyan developed China's first deep-sea shallow seabed sampling drilling rig [

30

–

32

]. The sampling rig was powered by an underwater battery or umbilical cable, with a drilling depth of 0.7–2 m. The rig conducted core sampling over 1000 times within 3000 m in the Pacific and Indian Oceans during the China Ocean resource survey voyages. It has conducted the most core samplings in real seabed environments world wide. In 2005, the seabed sampling rig was operated in the sea 147 times and 111 core samples were obtained, ultimately contributing to United Nations approval of exploitation rights for an international seabed mining area. In 2008, a cobalt-rich crust drill with a unique multiple coring function was successfully developed by the 863 Program, and has been successfully applied in investigations conducted during the China Ocean voyages [

33

].

In 2015, the Hunan University of Science and Technology and Guangzhou Marine Geological Survey jointly developed the "Hainiu" sampling rig [

34

]. This sampling rig was suitable for a water depth of 3500 m and drilling depth of 90 m. It could obtain a core with a diameter of 62 mm. It was equipped with one drilling tool of 3.3 m, 23 drill pipes of 2.5 m, and 24 core pipes of 3 m. It adopted rope coring for coring soft mud and hard rock. In addition, it was equipped with a multi-functional in-situ test instrument for performing in-situ tests on the end resistance, friction force, pore water pressure, and temperature of the layers, and for taking pictures of soil particles. It has become representative of China's seabed drilling rigs. The "Hainiu" deep-sea drilling rig successfully completed a sea trial in the South China Sea in June 2015. In August 2018, it collected the first natural gas hydrate core samples in the South China Sea. The length of the total samples was 346.48 m, and the average core-taking rate reached as high as 90.98%. Thus, a new breakthrough in China's equipment for marine mineral resources exploration and acquisition was achieved.
2.2

Pressure Corer

In 2009, the Changsha Institute of Mining Research designed a tight rock corer (TRC) [

35

] (Figure

6

) capable of obtaining hard cores. The sampler included an outer tube, sampling tube, pressure-compensation cylinder, transmission, motor, high-pressure ball valve components, and pumps. The outer tube of the sampler was connected to transmission equipment. Driven by the motor, the core sampling head rotated with the outer tube, and a cylindrical core was obtained during the continuous drilling process. When the sampling was completed, the water pump began operation; the driving water flowed through the space between the outer tube and sampling tube to the bottom of the sampling tube, and the cylindrical core moved upward into the pressure-compensation cylinder under hydrodynamic action. At this time, two high-pressure ball valves located above and below the pressure-compensation cylinder were closed, and then the pressure-compensation cylinder was sealed. A pressure-compensating cylinder released pressure to compensate for the loss of pressure within the pressure-compensation cylinder. The sampler was designed for hard cores, which can maintain the pressure of the sample. The sampler had good pressure-retaining performance, but did not have any techniques for retaining temperature.
×
In 2016, Zhejiang University, Shanghai Jiao Tong University, and Hunan University of Science and Technology jointly undertook a National Key R&D Program of China entitled "Development of the Gas-tight Sampler for Full-ocean-depth Sediment." Among them, the Marine Engineering Laboratory of Hunan University of Science and Technology developed a gas-tight sampler for full-ocean-depth sediment. The maximum working water depth of the sampler can reach 11500 m; the sample diameter is 54 mm, and the coring depth is more than 350 mm. The sampler is simple in structure, and easy to operate. The sampler can be mounted on a remotely operated vehicle (ROV), and only a single mechanical arm is needed to collect the sediment and seal it. During the recovery of the sampler, a pressure-compensation device can be used for real-time pressure compensation of the sample, to realize pressure-retaining sampling. The sediment sampler is an important supporting facility for scientific research on manned submersibles in China. However, the temperature-retaining function of the sampler has not been applied, and a sea trial has yet to be completed.
2.3

Pressure and Insulation Corer

The hand-held sediment pressure-holding sampler pulled the sampling tube into the pressure-holding cylinder using manned submersible manipulators. It did not require a submersible to provide power, or another power source. It was light and portable, allowing the manipulators to change the samplers for unlimited sampling in time and place. It had a pressure-compensator for maintaining the pressure of samples. The pressure changes of the samples did not exceed 15% within 6 h, and the pressure holding effect was good. Passive insulation was achieved through an insulation material and plating technique.
3

Key Techniques for Sampling Deep-Sea Sediment
4

Conclusions and Prospects

A seabed sediment sampler is an indispensable sampling equipment for marine resource exploration, marine geological surveying, and marine scientific investigation. With the exploration of seabed resources expanding to deeper and wider sea areas, deep-sea sampling equipment will tend to require diversified structures, integrated functions, intelligent operation, and the ability to obtain high-fidelity samples. The key technologies of seabed sediment samplers will also be continuously improved and perfected, so as to obtain more authentic and reliable samples to meet the ever-increasing demands on sampling. Facing a harsh environment of high pressures and low temperatures in the deep sea, many scientific challenges will be met by such deep-sea sampling equipment, such as sampling mechanisms for different sea areas, different depths, and different sediment characteristics, obtaining high-fidelity undisturbed sediment samples under high-pressure and low-temperature environments, and performing low-disturbance sediment transfers without pressure drops. Based on this, the prospects in sampling technology are discussed from the following four perspectives.
4.1

Structural Diversity

The deep-sea sediment samplers designed by various countries have many common points in regards to the structures for sealing, pressure and temperature-retaining, and low disturbances, and they show rich diversity, owing to different national backgrounds and design concepts. For the sealing and pressure-retaining structure, most of the current samplers use ball valves, flaps, pistons, etc. Although the above-mentioned sealing structures are reliable, there are still many challenges in the harsh environment of the deep sea. The sealing and pressure-retaining structures of the samplers will be further studied. There will be new types of structures similar to the ice seal, which can achieve efficient sealing and pressure retention for deep sea samples. In terms of the structure for temperature-retaining, new materials for deep-sea insulation will be studied and applied. In addition, precise control of the temperature of the sampler is also an important research direction for in-situ sampling in the future. In regards tol ow-disturbance structures, owing to developments in marine equipment communication technology and electronic technology, sediment samplers are undergoing structural improvements and functional expansion, such as including sonic drilling and energy impact drilling sampling in Germany, Canada, and Japan. This is also a trend of future development.
4.2

Functional Integration

Integration denotes the deep-sea samplers possessing not a single function, but an integration of multiple functions. For example, Germany's MAC and DAPC not only provide high-fidelity sampling, but also have a function for maintaining a low temperature, and a technique for a computerized tomography scan of the sample.

Australia's "PROD" drilling rig can not only conduct core sampling in hard rock, but can also provide press-in coring, seabed cone penetration testing (CPT) measurements, and natural gas hydrate analysis in submarine fields. Germany's new type of MDP can obtain both hard rock and sediment cores, and in-situ detection capability for some holes is also available. The US "ROVDRILL" drilling machine can perform rotating hard rock coring, press-in sediment coring, and CPT operation. The deep-sea rock corers can also be combined with the ROV (Remote Operated Vehicle), which uses ROV control to conveniently integrate various sampling devices and tools. Such deep-sea rock corers can greatly save the time and cost consumed by marine resource surveys. China's "Hainiu" sampling rig adopts a rope coring method, and is able to core soft mud and hard rock. It is equipped with a multi-functional in-situ test instrument for conducting in-situ tests on the end resistance, friction force, pore water pressure, and temperature of the stratum. It is also capable of filming the soil particles. It can be predicted that these key techniques will be fully demonstrated in future seabed sediment samplers which will no longer be merely single-functional, but rather multi-functional, i.e., performing detection, pressure and temperature retaining, and transfers with no pressure drop.
4.3

Operational Intelligence

Intelligentization is an important research direction for the future sampling of seabed sediment. Its main manifestation is in monitoring and control. Monitoring means the ability to monitor a deep-sea sampling process, e.g., by equipping with a GPS positioning system and camera. In the face of high pressure, low or high temperatures, low organic matter content, darkness, etc. in the deep sea environment, researchers can obtain real-time and accurate information regarding the position, power, sampling speed, and sampling resistance of samplers, and related records of the sampling conditions on the operating platform. This can provide abasis for the next operation and/or emergency decision. Control means controlling the further actions of the sampling, including start-stop control, speed control, position control, and frequency control, based on the monitoring of relevant data.

By real-time monitoring and control of the operation of a deep-sea sediment sampler, the processes of diving, landing, sampling, and recovery can be visualized and controlled. Intelligentization can not only enhance the deep-sea sediment sampler's ability to adapt to complex and variable geological environments in the deep sea, but can also greatly improve the working efficiency of the deep-sea sediment sampler, shorten the working time, and reduce the sampling cost. Simultaneously, with the diversification of deep-sea sediment samplers, additional devices and equipment must be equipped, and those devices and equipment must work together. The entire sediment sampler must be intelligently controlled to achieve coordinated and efficient operation.
4.4

High Fidelity of the Sample

Fidelity sampling means undisturbed sampling (actually low-disturbance) and temperature-and pressure-retaining sampling. With the deepening exploration of seabed resources and seabed biogeochemical cycles, whether or not high-fidelity sediment samples can be obtained for scientific research has become an important indicator for measuring the performance of deep sea sampling equipment. Different sampling equipment, owing to their different structures, functions, and principles, will inevitably cause changes in the in-situ characteristics of the sampled samples, such as changes in the temperature, pressure, stratification properties, chemical gradients, oxidation state of the variable ions, and decomposition of the organic components. Among them, changes in pressure will directly lead to the death of barophilic microorganisms. Therefore, the development of low-disturbance, high pressure-and temperature-retaining deep-sea sediment samplers better satisfying the requirementsf or the exploration and development of deep-sea resources, deep-sea biogeochemical cycles, and marine basic science research will certainly become an important development direction of seabed resource sampling technology.
Acknowledgements
Not applicable.
Competing Interests
The authors declare no competing financial interests.
Open Access
This article is licensed under a Creative Commons Attribution 4.0 International License, which permits use, sharing, adaptation, distribution and reproduction in any medium or format, as long as you give appropriate credit to the original author(s) and the source, provide a link to the Creative Commons licence, and indicate if changes were made. The images or other third party material in this article are included in the article's Creative Commons licence, unless indicated otherwise in a credit line to the material. If material is not included in the article's Creative Commons licence and your intended use is not permitted by statutory regulation or exceeds the permitted use, you will need to obtain permission directly from the copyright holder. To view a copy of this licence, visit
http://​creativecommons.​org/​licenses/​by/​4.​0/​
.