2018 | OriginalPaper | Buchkapitel
Risk-Based Aviation Security—Designing-Out Terror?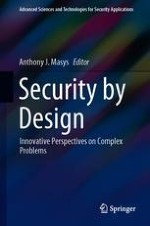 Erstes Kapitel lesen
Autor: Simon Bennett
Abstract
Stung by a wave of terror attacks in the 1960s and 1970s, commercial aviation introduced a range of hard and soft security measures to mitigate the risk of unlawful interference. Terrorists responded by devising new forms of attack, such as the use of shoulder-launched surface-to-air missiles in the vicinity of poorly-surveilled airport perimeters, and reviving old tactics, such as the kamikaze attack. The terror attacks of September 11th, 2001, spurred further anti-terror measures, including the risk-based vetting of passengers. This chapter reviews the pros and cons of risk-based aviation security. Advantages include the opportunity to use scarce resources to best affect and—for most airline customers—a speedier passage. Disadvantages include greater operational complexity and additional capital and revenue cost. There is also the matter of political sensitivity: a risk-based aviation security system that is perceived to be discriminatory risks losing the support of those it is designed to protect—with unpredictable consequences. Finally, if the assumptions that inform the computerised vetting algorithms are wrong, the innocent may be inconvenienced, and the malevolent waved through. Referencing the Israeli experience, the author concludes that realising the benefits of risk-based aviation security requires planning, intelligent design and the will and ability to deliver a professional vetting service
in perpetuity
.