20.09.2019 | Focus | Ausgabe 8/2020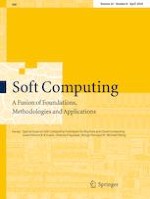 RobNet: real-time road-object 3D point cloud segmentation based on SqueezeNet and cyclic CRF
Zeitschrift:
Autoren:

Wei Sun, Zhenhao Zhang, Jie Huang
Wichtige Hinweise
Communicated by B. B. Gupta.
Publisher's Note
Springer Nature remains neutral with regard to jurisdictional claims in published maps and institutional affiliations.
Abstract
In order to realize real-time 3D environment perception of UAVs and autopilot in low-altitude complex road scenes, a neural network model RobNet based on SqueezeNet and cyclic CRF for real-time 3D point cloud segmentation is proposed to segment the road objects in real time. Firstly, the unordered, scattered 3D point cloud data are preprocessed into a standard data format similar to an image by a spherical mapping method. Then, at the macro-level of the model design, the SqueezeNet network with the residual connection optimization is selected as the basic network of the model, and then, the conditional random field (CRF) algorithm which is processed into the cyclic network structure is used to refine the segmentation result. Finally, the construction of the basic network, the cyclic network and the network parameter settings in the model is elaborated at the micro-level. The experimental results show that the RobNet model proposed in this paper can segment the target in the road scene better. The segmentation callback rate of the three types of vehicles, pedestrians and cyclists is increased by 28, 2 and 17%, respectively, compared with the VoxelNet network. The higher callback rate is in line with the safe movement specifications for drones and autonomous driving. At the same time, the proposed model parameters are small, 98.5% smaller than the classic network AlexNet, and are easy to deploy on a platform with limited computing resources. The RobNet model in the Robot Operating System (ROS) framework engineering deployment and implementation experimental data shows that the model meets the real-time and stability requirements of the drone and automatic driving application, engineering code can run in real time at 12 Hz, the standard deviation of each frame's running time is around 4.5 ms.