2010 | OriginalPaper | Buchkapitel
Role of Descending Inhibition in Transport of Fluid Contents in the Colon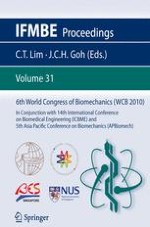 Erstes Kapitel lesen
Autoren: M. D. Sinnott, P. G. Dinning, P. W. Cleary, J. Arkwright, J.W.Fernandez, C. X. Wang
Verlag: Springer Berlin Heidelberg
Constipation, a common cause of morbidity, is estimated to affect between 15 and 27% of the western world. While often perceived as a benign, easily treated condition, a number of studies confirm a significant adverse impact on health-related quality of life which correlates with severity of constipation. Available evidence implicates abnormal colonic contractility in severe constipation. However, measurement of human colonic motility poses substantial methodological challenges.
Understanding the mechanisms that drive motility in the colon relies on understanding the fluid-structure interactions between intestinal walls and the colonic contents. Sequences of peristaltic muscular contractions in the intestinal walls work to transport and mix the fluid contents. Unfortunately, the colon is relatively inaccessible which makes flow measurements of the internal fluid contents difficult.
An alternative is to develop a computational flow model that enables prediction of the effect of muscular contractions on fluid transport. Grid-based Computational Fluid Dynamics models are becoming more commonly used to simulate biological systems but they are unable to accurately model highly deformable systems due to the static nature of the grid. Fully Lagrangian, particle-based methods such as Smoothed Particle Hydrodynamics (SPH) are a promising alternative for modelling biological systems.
A length of colon is modeled as a cylindrical section with periodic ends containing a viscous Newtonian fluid. Sequences of peristaltic muscular contraction are applied to sections of the colon as elastic forces which then drive internal fluid motion. The colon diameter at each point is determined by the force balance between the muscular contraction and the fluid stress. We demonstrate here the differences in fluid pressures and transport for cases with and without Descending Inhibition (DI) (which is represented by a muscular relaxation travelling in front of the contractile wave in the colon walls).