16.12.2019 | Research Article - Computer Engineering and Computer Science | Ausgabe 4/2020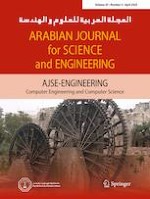 Safe and Smooth Motion Planning for Mecanum-Wheeled Robot Using Improved RRT and Cubic Spline
Zeitschrift:
Autoren:

Yuxi Sun, Chengrui Zhang, Pengcheng Sun, Chang Liu
Wichtige Hinweise
Electronic supplementary material
Abstract
The autonomous navigation of mobile robots in the industrial environment has received more and more attention. However, how to ensure the safe and smooth movement of robots is still an open problem. This paper proposes an online motion planning method that can guarantee the safe and smooth navigation of Mecanum-wheeled robots in the industrial environment. The method includes two parts: path planning and trajectory planning. In the path planning part, we propose a method called Safe-Connect RRT (SC-RRT) based on Generalized Voronoi Diagram (GVD) and RRT-Connect. SC-RRT improves the branch growth of the RRT-Connect algorithm and reduces the sampling space so that the path away from the obstacle can be quickly obtained. In the trajectory planning part, we use the S-shaped ACC/DEC algorithm to obtain the initial time allocation between path points. Then, the time interval of corresponding path points can quickly get using the dichotomy method. After that, the trajectory is fitted by the cubic spline method in combination with the path point and the allocated time. Dynamic feasibility check and time reallocation mechanism guarantee to obtain a smooth trajectory that satisfies the dynamic constraints. Finally, simulations with different kinds of environment and practical experiments with our own designed Mecanum-wheeled robot are conducted to verify the good performance and effectiveness of the proposed method.