02.12.2019 | Research Article -- Civil Engineering | Ausgabe 5/2020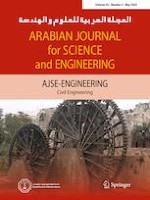 Safety Assessment of Shallow Foundations Resting on Sandy Soils with Correlated Parameters
Zeitschrift:
Autoren:

S. Lakehal, B. Tiliouine
Abstract
A probabilistic study of the analysis and design of rigid shallow foundations resting on sandy soils is presented for a range of expected variations of soil properties. Simplified expressions of bearing capacity factors derived from Terzaghi's ultimate bearing capacity model are used in conjunction with reliability analysis in order to facilitate the calculation of Hasofer–Lind reliability index and foundation failure probability. First, the influence of cross-correlation between random variables values of effective angle of internal friction
φ
′ and soil unit weight
γ
on the probability distribution of ultimate bearing capacity and on foundation failure probability is investigated using Monte Carlo simulation. Both cases of normal and lognormal distributions are considered. Further, a comparison of the reliability results with those of FORM and SORM methods for correlated input soil variables is performed and it is demonstrated that the application of these methods significantly reduces the CPU time and memory requirements. Next, the effects of increasing applied load on foundation safety along with a sensitivity analysis of the correlated soil properties are examined. Contrary to
c
′–
φ
′ soils, results for increasing positive cross-correlation between the input soil variables are shown to increase foundation failure probability. For design purposes, values of the foundation breadth calculated using the conventional and reliability-based design approaches are compared and conclusions of practical interest are given.