28.01.2021 | Ausgabe 2/2021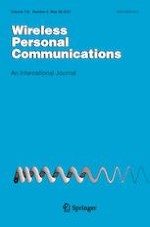 SALDEFT: Self-Adaptive Learning Differential Evolution Based Optimal Physical Machine Selection for Fault Tolerance Problem in Cloud
Zeitschrift:
Autoren:

L. Karthikeyan, C. Vijayakumaran, S. Chitra, Samydurai Arumugam
Wichtige Hinweise
Publisher's Note
Springer Nature remains neutral with regard to jurisdictional claims in published maps and institutional affiliations.
Abstract
In recent years, cloud computing plays a significant role in offering several applications with high-level reliability, availability, and security as well as trust-aware services. In order to improve the reliability of the cloud system, two diverse approaches such as proactive and reactive are established. But there occurs trouble in virtual machine coordination that further results in an ineffective transmission overhead thereby the total energy consumption and the network resources were minimized. So to overcome such shortcomings, this paper proposes a novel self-adaptive learning differential evolution based optimal PM selection method for Fault tolerance (SALDEFT) problem to improve the overall transmission overhead (i.e. total energy consumption and the network resources). Here, selecting an optimal Physical Machine (PM) is considered as an optimization problem and an improved differential evolution algorithm is employed to solve the problem. In addition to this, the SALDEFT approach comprises of five different mutation updation strategies such as DE-BEST-1, DE-BEST-2, DE-R-1, DE-R-2 and DE-CURRENT-BEST-1 to enhance the robustness and the efficiency of the system. Then fifteen benchmark functions are utilized to examine the effectiveness and system performances of the proposed SALDEFT approach. The experiment analysis is demonstrated for three different parameters such as Transmission overhead, processing of packet switches, and a total time of execution with respect to the packet size, number of parallel applications, and number of virtual machines. The evaluation reveals that the proposed approach provides an enhanced transmission overhead (i.e. total energy consumption and the network resources) when compared with all other approaches.