01.02.2017 | Original Article | Ausgabe 1/2017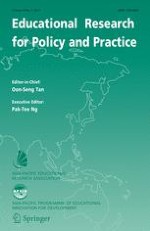 School-to-work transitions in the OECD: do education systems make a difference?
Zeitschrift:
Autor:

Tom Karmel
Abstract
High unemployment among the young is a concern in many OECD countries. A key issue for policy makers is whether the education system has a role to play in assisting the transition from education to work or whether economic issues dominate. This paper uses OECD country-level data to see whether the structure of countries' education systems, characterised by the level of participation by age at the various ISCED education levels, affects systematically the level of unemployment for the cohorts aged 20–24 and 25–29 years who should have largely completed their transition to work. Various confounding factors, including overall labour market conditions and demographic structures, are accounted for. We find that the structure of education systems does make a difference, although the general state of the labour market is critical.